Dr Charlene Lees (Chiropractor)
Chiropractic Is My Passion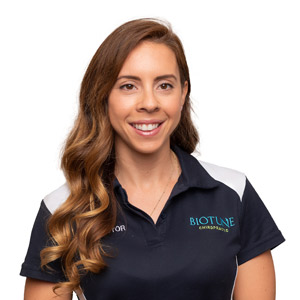 I have had the privilege of being a chiropractor for a decade. Educating and inspiring people to reach their wellness goals is my passion.
I graduated from Murdoch University with distinction honours. Some of my highlights from uni were when I travelled to India and treated the Bangladeshi refugee 'rock breakers' who worked on the banks of the river and treating the surfers at the Margaret River Masters.
I love the challenge and the reward of treating and helping a wide variety of people, all with different goals.
From children and families, to farmers who want to get through harvest pain free, to athletes who want to be at the peak of their athletic performance, I love it all.
I've had further training and education in dry needling, pediatrics and neurology. I enjoy using a wide range of techniques and rehab, always creating a personalized treatment plan that aligns with each individual person's potential.
Live freely without pain. Schedule a convenient appointment to find out what we may be able to help you with! Contact us today.

Dr Charlene Lees (Chiropractic) | (08) 9301 2229