About Us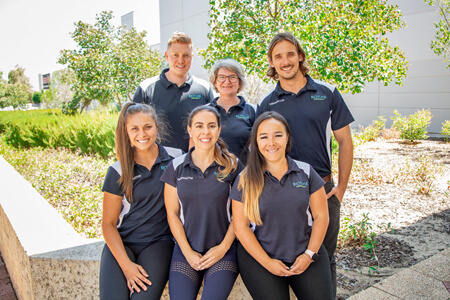 Biotune Chiropractic is a modern, vibrant healthcare practice that was opened in 2008. Our chiropractors have a strong focus on evidence-based care.
Two Locations to Serve You Better
We're pleased to share that Biotune Chiropractic has two practice locations. You can visit either of our offices to get the quality care you need.
The individuals and families in the growing Joondalup and Yanchep community and surrounding suburbs may enjoy better health through our results-driven combination of chiropractic care and soft tissue work.
Our Philosophy: Moving Better and Living Actively
We're here to get people moving freely without pain so that they can be a stronger, more active version of themselves. We do what it takes to stay up to date with the current best evidence for care to pass that on to our patients, without the hype.
The Biotune Chiropractic team practices a healthy lifestyle including fitness, mobility and nutrition. With our holistic approach, health-conscious people and athletes with a drive to better themselves feel at home in our practice.
Chiropractic Care
Improving Your Wellbeing
When you come in for a visit, we'll give you the most up-to-date, comprehensive care and advice that can assist you in improving your overall lifestyle. We're proud to offer efficient, effective care along with the tools you need to enjoy better health in between your appointments at our practice.
Our entire team is well-versed in addressing your full-body health. From head to toe, we can assist with any concerns you have. Often, our patients seek our assistance with problems in their neck, back, shoulders, knees or ankles. If we don't feel that we can help you, we will refer you to someone that can.
Are you wondering if chiropractic is for you? Visit The World Federation of Chiropractic suggested reading list to find out more, or contact our friendly team today.

About Biotune Chiropractic | Biotune Chiropractic