Osteoarthritis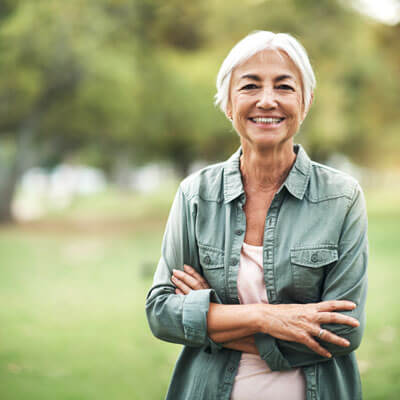 At Biotune Chiropractic, we provide up-to-date care that is designed to help you get better. Our chiropractors offer natural healthcare that addresses your entire body, from head to toe. One of the conditions that we're well-versed in seeing is osteoarthritis. This form of arthritis is the most common in the world. It affects millions of people around the world.
What Is Osteoarthritis?
Osteoarthritis is a joint disease. It sets in when the protective cartilage at the ends of bones wears down. This process occurs over time. It can affect all joints in your body, though the most common areas are the hips, spine, hands and knees. Most often, people experience joint pain and stiffness as a result of osteoarthritis.
The damage to your joints from osteoarthritis cannot be reversed. It is possible, however, to manage your symptoms.
The Symptoms of Osteoarthritis
Osteoarthritis generally develops slowly and worsens over time. The signs that you may suffer from osteoarthritis include:
A grating sensation in the join
Decreased mobility
Joint swelling
Loss of flexibility
Numbness in the arms and legs
Pain
Stiffness
Swelling
Tenderness
Joints on one side of your body are usually affected more than on the other side. Your symptoms can take years to set in. You'll find that your work and other daily activities are affected by your symptoms.
What Can Worsen Your Osteoarthritis
There are a few key things to avoid when you have osteoarthritis. You may find that your condition worsens if you sit for a longer period of time. A long-haul flight, extended drive in your car, sitting at an office desk or home can result in an increase of your symptoms. If you have a pre-existing injury such as a disc bulge, you'll likely find simple tasks difficult to complete. A change in the weather condition can also worsen your symptoms.
How Our Chiropractors May Help You
Once you have had a thorough evaluation with your chiropractor, they will give you your first chiropractic adjustment. Your adjustment will address your problem area and any other parts of your body that have been affected by your osteoarthritis.
When you are adjusted, the fixated joints are given greater movement, which may reduce your discomfort. Our soft tissue therapy will address the muscles and other connective tissues, which may assist in the healing process. In correcting your overall biomechanics, the aim is to relieve your discomfort and prevent further issues from occurring.
You'll also receive valuable lifestyle advice from your chiropractor, such as the setup of your workstation and your sleeping habits, that we feel you may benefit from. The information you receive will be personalised to you based upon your particular condition, occupation, activities and goals.
Learn More About Chiropractic Care
Book Your First Visit Today
Are you ready to get started? Call or email our team now to set up your first appointment. You'll meet with one of our chiropractors and be evaluated for osteoarthritis. We have early and late opening hours available for your convenience.


Osteoarthritis Joondalup WA | (08) 9301 2229