Hip Pain
At Biotune Chiropractic, our dedicated team provides quality natural care. We take a personalised approach to everything that we do, taking your individual needs and best interest into account. When you become a patient with us, you'll receive care that's tailored to you as well as lifestyle advice that we believe will help your progress.
Amongst the many conditions we often see is hip pain. Hip pain can have different conditions, all causing an issue in the muscles or joints in the hip and pelvic region. Often, hip pain is associated with having lower back pain. It usually occurs in only one hip but can affect both sides of the body.
The Signs That You Need Help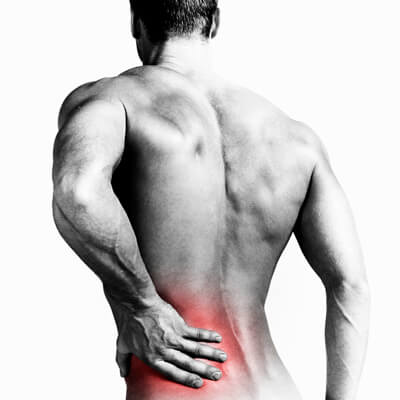 You may be wondering if your hip pain is going to go away on its own. There are some symptoms that arise that indicate you may need assistance, such as a "snapping hip." This condition is caused by a snap of the iliopsoas tendon, the iliotibial band or a hip labral tear. You might hear a noise when you move your hip joint. Long-term irritation can result in inflammation and pain in your hip.
Sacroiliac joint dysfunction is another condition associated with hip pain. Though uncommon, it is caused by previous joint trauma. It may be experienced by those who have been in a car accident and results in a sacroiliac joint that doesn't move as it should or is immobile.
You'll likely find that your hip pain worsens if you rotate or twist. Running or walking for long periods of time can result in overuse, increasing your pain levels. You should have your chiropractor check your footwear, as incorrect shoes are a contributing factor. Bad posture can also make your hip pain worse, particularly when sustained for longer periods.
How Chiropractic May Help You
Your chiropractor will focus on any fixated joints that surround your problematic hip. Alleviating this fixation may speed your body's healing process. They may also utilise soft tissue therapy to further improve your condition. Your adjustments correct your body's overall biomechanics, which may prevent further injury from occurring while reducing your symptoms.
Learn More About Chiropractic Care
Your First Appointment With Us
At your initial visit, you'll meet with your chiropractor to talk about your health history and have a comprehensive physical examination. Once completed, we can give you a diagnosis and determine the best way to go about your care.
Your adjustment will address the problem area as well as any joint that is compensating for your injury. You'll receive personalised recommendations to speed up your healing and return you to normal function.
We may talk about your workstation setup, your sleeping position and other aspects of your lifestyle as appropriate. Through our care, you'll receive the information you need to take your health into your own hands.
Call Us Today
We have early and late opening hours so that your appointment can fit easily into your day. Contact our team now to book your initial evaluation for knee pain! We look forward to speaking with you.


Hip Pain Joondalup WA | (08) 9301 2229