Dr Aneesh Manji (Chiropractor)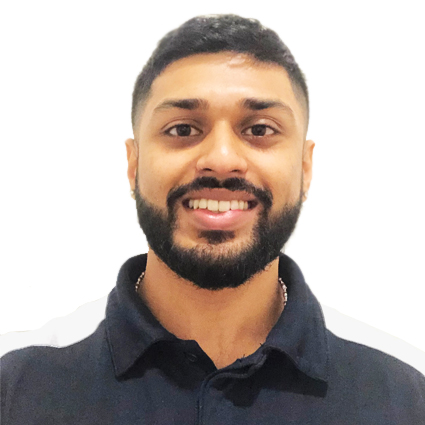 I am a qualified Chiropractor and completed a double degree in Chiropractic at Murdoch University.
Originally from the UK I participated in multiple sports and had an interest in how the human body worked. As I grew older, I noticed family members struggling with a variety of aches and pains and this developed my interest in chiropractic health and helping others.
Passionate Care
I have found joy in helping my clients relieve their pain and improve their quality of life through manual therapies, providing an alternative option to invasive treatments and/or medication.
I implement the ABC (Advanced Bio Structural Correction) chiropractic technique into my treatments which involves a thorough examination of the client's posture and alignment. It aims to restore the bodies proper alignment and function to treat a wide range of health problems.
I am passionate about my work and helping my clients on their journey to achieving optimal health and wellness. I am committed to helping my clients achieve their best possible health outcomes.
Contact Us Today
Book an appointment and see what you can achieve with natural chiropractic care. Call (08) 9301 2229 to schedule an appointment!

Dr Aneesh Manji | Biotune Chiropractic