Biotune Chiropractic in Yanchep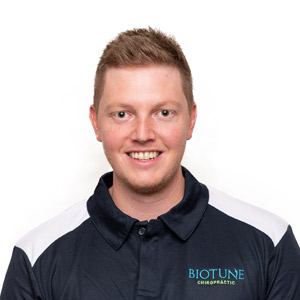 Welcome to Biotune Chiropractic's newest location in Yanchep! With our existing locations in  Joondalup continuingly growing, it was time to open a new practice serving the broader community. With the ever-expanding urban sprawl of Perth, Yanchep is a readily accessible beachside suburb for the travelling population of the Perth city to reside in. There are currently no local chiropractors serving the Yanchep community, making it a perfect opportunity for our practices to continue growing.
Dr Matt Coxall will be the principal chiropractor in the new location, as well as still practicing in the Joondalup location. Biotune Chiropractic in Yanchep will provide the same professional and patient-centred care as the other existing practice locations.
A Convenient Location
Located at 1/99 Lindsay Beach Boulevard, the practice is part of a six-lot, a single-story commercial building that offers a range of different professional services. Street-front parking is available, as well as ample overflow parking at the rear. A large multidisciplinary medical practice is in close proximity to the convenience of patient referrals and access to other health professionals. If you are in need of any other practitioner services we will happily refer you on.
Experience the Difference of the ABC Technique
The primary technique used by our team at Yanchep is Advanced Biostructural Correction™, also known as ABC™. This method addresses all areas of the body, with your chiropractor using their hands to apply the technique.
The goal with this technique is to locate any areas of misalignment in your body that your body hasn't self-corrected, then do so. When a misalignment is present, the areas around it will begin to compensate, which can be a reason you develop symptoms like pain and dysfunction. Our adjustments give your body the helping hand it needs to begin to heal.
A Focus On Your Posture
The ABC Technique optimises the biomechanics of your skeletal framework. Why is your posture so important? Posture moderates and affects every function, from hormone production to your breathing. It can influence your mood, blood pressure, pulse, headaches, and more. ABC stabilises your posture. As a result, you may have greater mobility, less pain, and an ability to breathe easier.
Insurance and Payment Information
Like our other practice locations, we accept private health insurance where applicable, Medicare, and coverage through the Department of Veterans' Affairs. If you are uncertain as to your coverage for our services, just give our team a call and we will straighten out the details with you.
Frequently Asked Questions
A chiropractor is trained to enhance your mobility by improving the health of your nervous system and spine. Part of what we do also focuses on enhancing your brain/body awareness, allowing you to function at a higher level. The form of treatment a chiropractor uses is called a chiropractic adjustment.
Will the adjustment be painful?
In most cases, the adjustment won't cause discomfort. When there is muscle work required, however, we use a firmer touch. Your comfort and preferences are always a priority. If you would prefer less pressure, just let us know, as your feedback is always welcome.
Is chiropractic different from physiotherapy?
Chiropractors diagnose the cause of your problem, then partner with you to correct it. A physiotherapist performs treatments such as muscle work and rehabilitation, just as a chiropractor does, but does not have the same focus on finding the source of your issues and ensuring that they are properly corrected.
Get Started Today
Contact Biotune Chiropractic now to schedule your first appointment!
Contact Us in Yanchep


Chiropractic Clinic in Yanchep WA | Biotune Chiropractic