Lower Back Pain
At Biotune Chiropractic, we provide up-to-date care to assist the people in our community with many common complaints. Our team of chiropractors delivers the quality care you need from head to toe, addressing any area that needs attention. One of the most common conditions that we see is lower back pain.
According to the Australian Institute of Health and Welfare, an astounding 70-90% of people will suffer from lower back pain at some point during their lives. The Australian Bureau of Statistics estimates that 16% of Australians suffer from back problems. If you've had a recent injury or have been trying to cope with pain for years, our team can provide the tailored care you need.
The Many Effects of Back Pain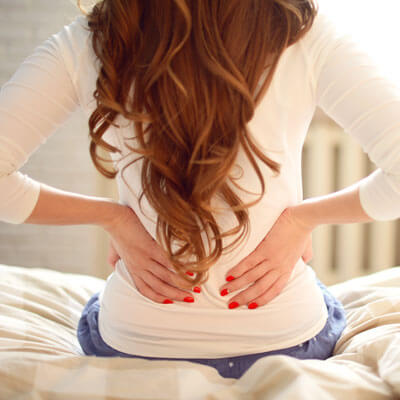 If you are a back pain sufferer, you may have noticed that your pain is worsened when you perform certain movements. The pain can travel down to your hips or even into your legs, depending on what the cause of your problem is. You may have a local point that is extremely tender, or the discomfort can be spread over a broader region of your pelvis bones.
Though some acute forms of nonspecific low back pain may resolve on their own, frequent or severe episodes deserve further attention and investigation.
What Makes Your Pain Worse
Your lower back pain may increase after long periods of sitting or standing. You may have noticed that sitting at your desk, taking a flight, being on the couch or driving in a car for a longer period can exacerbate your pain. Sudden, sharp movements can also result in greater discomfort. You can also feel stiffness or a decrease in your mobility.
If you have a pre-existing injury such as a disc bulge, simple and stationary tasks can be difficult to complete without the onset of pain.
How Chiropractic May Help You
As chiropractors, our staff has the aim of alleviating your symptoms of lower back pain. They do so by relieving joints that have become "stuck," which cause inflammation in the area. You may also experience muscle spasms, which occur due to tightness. The spasm is your body's attempt to protect the inflamed area. By alleviating the fixated joint, your body's muscles can return to their normal function.
Each of our patients begins by having a thorough examination with their chiropractor. Through this process, we can determine your problem, its source and how best to go about your care.
WHAT TO EXPECT
Finding Your Unique Solution
Your evaluation includes taking your history and having a comprehensive physical examination. Once completed, your chiropractor will let you know if we believe that chiropractic can help you. If we don't feel you're a candidate, we'll refer you to another practitioner.
If we determine that chiropractic may help you, we will perform a chiropractic adjustment. The area of your problem and the surrounding joints that have been compensating for your injury will all be addressed. In addition, you'll receive personalised recommendations according to your lifestyle.
These recommendations are designed to increase your healing and help you return to normal function as quickly as possible. We'll also speak to you about your computer workstation, sleeping positions and more that we believe you can benefit from changing.
Our Flexible Hours
Early and late appointments are available to accommodate your busy schedule. Contact us now to book your evaluation for lower back pain!

Lower Back Pain Joondalup WA | (08) 9301 2229