Plantar Fasciitis
At Biotune Chiropractic, our chiropractic team provides healthcare for your head-to-toe needs. We understand that problems can strike anywhere in the body. Though many people associate chiropractic with the neck and back, there are more conditions that we may be able to assist you with. One painful condition that we have been able to get results for our patients with is plantar fasciitis.
What Is Plantar Fasciitis?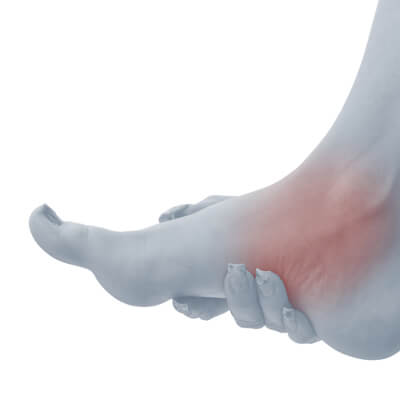 Severe pain in your heel or at the bottom of your foot is an indication of plantar fasciitis. Most people report that their pain is the worst when they take their first steps of the day or after a period of resting. You may also have discomfort when you bend your foot or toes upwards towards your shin. If you have a tight Achilles tendon, the pain will worsen. Typically, plantar fasciitis comes on gradually.
The Signs of Plantar Fasciitis
There are different symptoms that can indicate you have plantar fasciitis. These include sharp pain in one heel that worsens after you've been resting or when you first wake up in the morning. Once you continue moving around, you'll find that your pain levels decrease. In rare cases, there may also be numbness, tingling, radiating pain and swelling experienced.
In addition to walking more to decrease your pain, you should also avoid the overuse of your heel. Running or walking for extended periods can worsen your condition. You must also be sure to wear the proper footwear, which will otherwise contribute to greater pain.
How Chiropractic Care May Help You
Our chiropractors focus on addressing joints that have become fixated and are unable to move properly. When your joint fixation is alleviated around the problematic fascia, you may experience quicker healing. Our soft tissue therapy can reduce your muscle spasm. In correcting your overall body biomechanics, you will have a lessened chance of further injury and may have a reduction of symptoms.
The first step in becoming a patient is to have a thorough examination. We'll evaluate your physical condition and discuss your health history. Once we determine the nature of your problem, you will receive an adjustment. Your problem area and any other joints that aren't moving properly will be adjusted.
As a part of your care, you'll receive personalised lifestyle recommendations. Your chiropractor may discuss your computer station setup, sleeping habits and more as appropriate. This approach ensures that you get the tools and information you need to improve your health.
Learn More About Chiropractic Care
Early and Late Appointment Hours
We want it to be simple and efficient for you to stop by for a visit. We have flexible opening hours that fit well into busy schedules. We'll see you promptly and keep your appointment efficient while allowing for all the time necessary to address your needs.
Call Our Team Now
We're here to take your call. Our staff can answer your questions or set up your first booking with us. You can also email us at your convenience. Contact us today to book your evaluation for plantar fasciitis!


Plantar Fasciitis Joondalup WA | (08) 9301 2229