Welcome to Biotune Chiropractic
Trusted Chiropractors serving Joondalup & Yanchep
Our friendly, approachable team at Biotune Chiropractic has a single goal: to deliver care of the highest standard so that you may live a pain-free, healthy life.
Many people seek chiropractic care at Biotune Chiropractic because they need relief from debilitating pain. Many suffer from headaches, back pain or neck pain, resulting in mobility issues. Our gentle chiropractors seek to discover the root cause of your pain, so that we may provide the best solution for you. We are proud to offer early or late appointments and are open on Saturdays for your convenience.
Don't Wait! Call (08) 9301 2229 today to get started.
Uncover The Best You At Biotune Chiropractic
Our chiropractors understand that every patient is unique. We'll tailor your care to your health goals, ensuring that your plan works for you.
Common conditions chiropractic care can help:
Back Pain
Hip Pain
Neck Pain
Shoulder Pain
Headaches & Migraines
Postural Issues
Sciatica
Plantar Fasciitis
Disc Problems
Degenerative Joint Issues
Arthritis
Avoiding Back Surgery
Call (08) 9301 2229 to claim our $140 New Patient Special.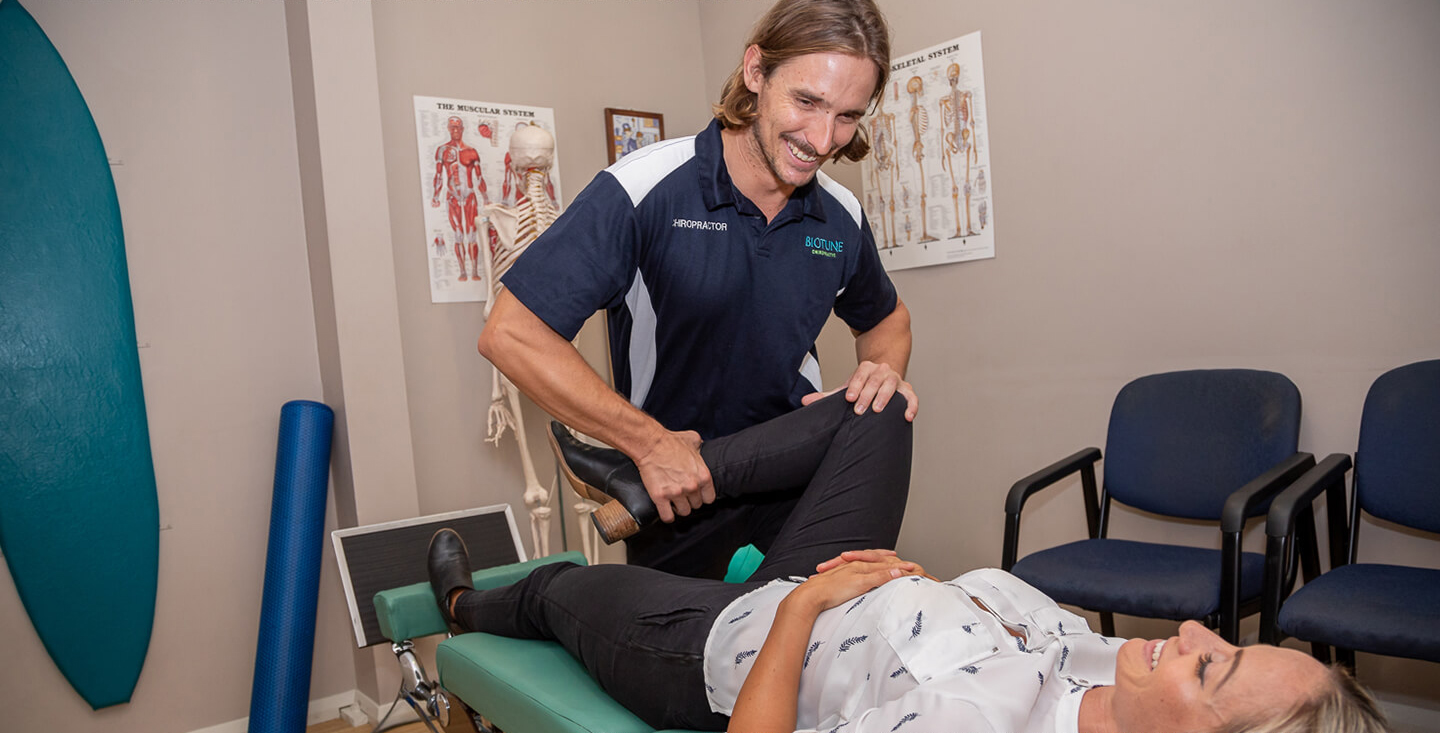 Quality Chiropractic In Two Convenient Locations
Our chiropractors deliver quality chiropractic care that will enable your body to feel and move better at two convenient locations in Perth – Joondalup, Edgewater and Yanchep.
We take our time and focus on you, so we can deliver effective chiropractic solutions, in a timely manner. Everyone is welcome at our offices, from babies to adults. With a variety of efficient, effective techniques, we have the tools to address your particular concerns.